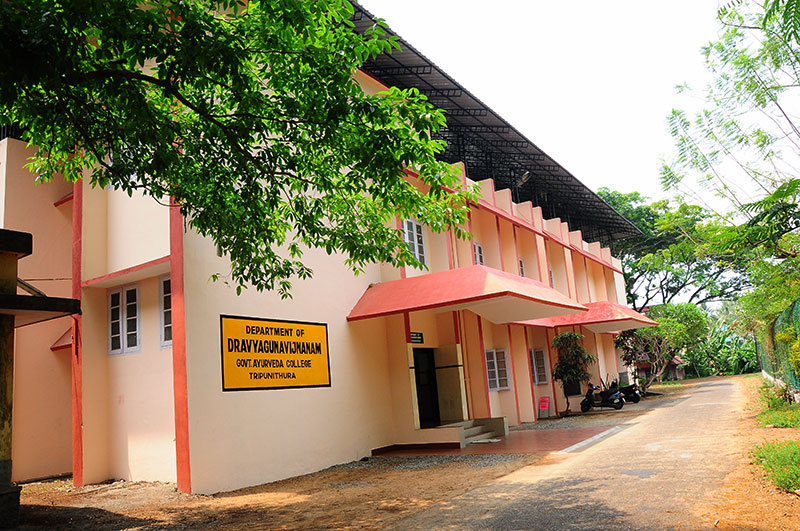 The second largest Ayurveda college in public sector in Kerala
It is the only ayurvedic institute of its kind in Central Kerala. Its hospital serves the health needs of Ernakulam and neighbouring districts.
READ MORE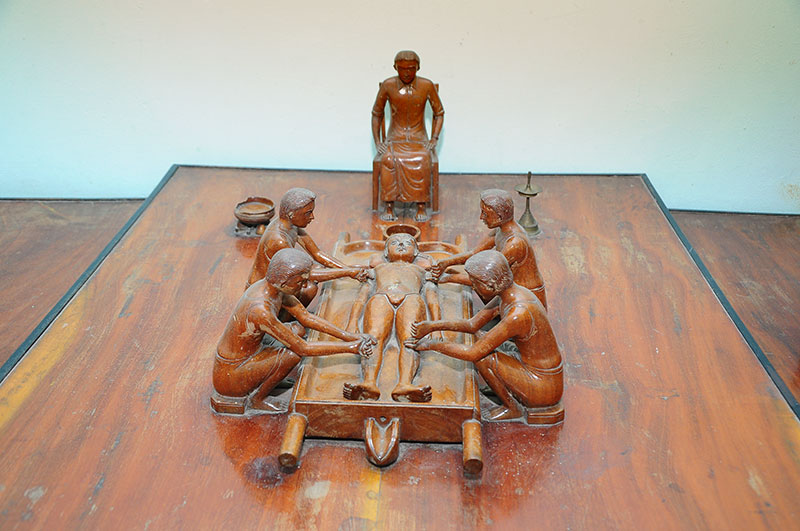 A SHORT HISTORY OF THE COLLEGE
Tripunithura is a town in Ernakulam District of Central Kerala in South India. It is 9 Kilometers away in the South East of Cochin city.
READ MORE
Departments
There are 15 teaching departments
HOW TO REACH OUR COLLEGE
Dhanwanthari Nagar,
Tripunithura, - 682 301
Ernakulam , Kerala , India.
Access with Road, Railways and Airport
12KM. from KSRTC Bus station Ernakulam
10KM. from Ernakulam Jn.Railway station, in the Ernakulam
Kottayam road- 35KM. From Cochin International Airport Nedumbasery
Ground Floor
OP sections, hospital superintandants office, Pharmacy, Laboratory etc are in the ground floor. Dept of Kkayachikitsa,Panchakarma, Prasoothithantra are in this floor. 11 special pay wards are also there.
First Floor
Male general ward is situated here. There are 130 gereral wards and 16 special pay wards are there.Minor Panchakarma theatre and specialty panchakarma thetre for female are here. Night duty room, House surgeons room,Library hall for the patients, Dept of Shalakyathantra etc are there.
The hospital has a good physiotherapy unit and a yoga hall.
Second Floor
Female general ward is situated here.112 beds are there in female ward. 26 general pay wards also.
Major male and female Pancha karma theatre and minor specialty theatres are there.
Third floor
75 general female wards here are treated as paying wards. 18 special pay wards also. 4 deluxe rooms and are there. Pancha karma therapy for deluxe patients are done in deluxe pancha karma theatre.
Dept of Salyathantra, Salyathantra operation theatre and Prasoothi thantra OT are in 3rd floor. Female specialty Pancha karma theatre is also here.
Fourth floor
40 general male paying wards and 16 special pay wards are in the fourth floor.Dept of Agadathantra,Sswastha vrutha,Roga nidana and koumara bruthya with their physiotherapy unit are in this floor. Seminar Hall (a/c) of the hospital is in this floor.