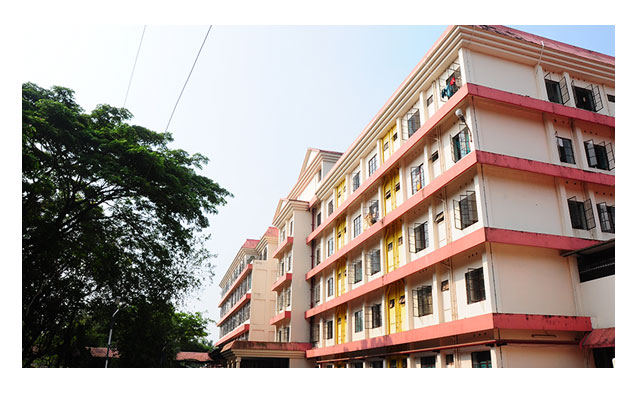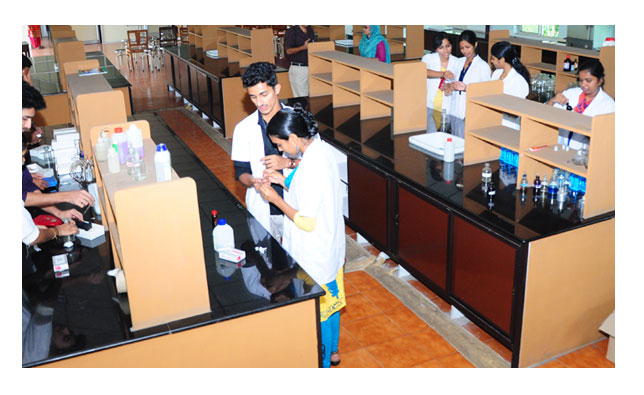 Government Ayurveda College, Tripunithura is the second oldest ayurveda college in public sector in Kerala. It is the only ayurvedic institute of its kind in Central Kerala. Its hospital serves the health needs of Ernakulam and neighbouring districts.
Since 1929, the college has produced a number of medical personnel of high caliber in different fields like research, education and clinical practice. This site, inserted by the Parent Teachers Association of the college, is the first website of an ayurveda college of Kerala.
Dhanvantharinagar, the campus of Ayurveda College, Tripunithura, is located on Tripunithura-Vaikom Road consists of the Main building, Hospital, Pharmacy, Hostels, Herbal Garden Staff quarters etc.
Government Ayurveda College, Dhanwanthari Nagar, Tripunithura, – 682 301 Ernakulam District, Kerala State, South India.
Department & Programmes
Sidhanta, Samhita(Fundamental Principles& History) & Sanskrit
Rachanasareera (Anatomy)
Kriyasareera (Physiology)
Dravyagunavijnan (Pharmacology)
Rasasastra Bhaishajakalpana(Phamacy& Medicinal Chemistry)
Swasthavritha (Hygiene and Public health)
Kayachikitsa(General Medicine)
Roganidana (Pathology& Diagnostics)
Agadathantra (Toxicology)
Prasoothitantra & Streeroga (Gynecology & Obstetrics)
Kaumarabhritya (Paediatrics)
Salyatantra (Surgery)
Salakyatantra(Ophthalmology and ENT)
Panchakarma
Physical Education
Library and Laboratories
Ayurveda College, Tripunithura, has a very vast library with reference section. There are 11,000 books. It is also equipped with computer, Photostat machine, TV and VCP. Rare manuscripts are another attraction of the library. Library is managed by qualified librarian.
Physiological clinical laboratories managed by qualified personal are functioning in the college and hospital.
Sports/Play Grounds
A play ground is attached to the college campus with an area of one acre. Training is given in athletics and other games by the physical education department.
Hostel Facilities
Hostel Facilities are available for both men and women.
Scholarship, Stipends, and Medals & Prizes
University Merit, National Loan Scholarship, Educational concession under KPCR, SC/ST, OEC etc, are given to eligible students. Awards and Endowments are given to promising students.
Telephone Nos. (With S.T.D Code)
Principal – 0484 2777374
Office – 0484 2777374
Hospital – 0484 2776043
Superintendent – 0484 2777489
Ladies hostel – 0484 2778380
Men's hostel – 0484 2778348
Career Guidance and Placement
The students can get placement as Medical practitioners in Government and private Ayurveda hospitals. After BAMS Course, the students can continue their higher studies in Ayurveda.